'Tis the season and the holidays are upon us!  This time of year at Chigoe Creek, we get lots of inquiries from families and couples that want to spend Christmas and the holidays away from home.  We are already booked for Christmas (2013) this year so now it a perfect time for me to fill y'all in about some of our fun holiday traditions down south.
1.  Lights of the South:  Over 100 acres of twinkling lights!  I took my boyfriends parents here the last time they were in town and we all had so much fun.  You take a hayride ooooing and awwwing over 4 million lights while enjoying holiday tunes.  There is a firepit for roasting marshmallows and to keep your fingers and toes nice and warm.  They offer hot chocolate, apple cider and other refreshments in Mrs. Claus' Kitchen.  They also have a Christmas tree maze.  The kids can even sit on Santa's lap and get their picture taken with him.  The cost of the tickets are $8.95 for adults, $5.95 for children ages 4-17 and children 3 and under are free.  Parking is also free.  The lights can be seen on HWY 20 and are located in Grovetown, GA a very easy drive from the Chigoe Creek Retreat.  If you are looking for a fun entertaining night for the holidays, you won't want to miss this.  http://www.lightsofthesouth.com/
2.  Holiday Gingerbread Village:  For the past 7 years, the Augusta Museum of History has hosted an annual holiday gingerbread village.  Several local bakers create these gingerbread masterpieces that are on display at the museum for the public and then auctioned off to benefit the museum.  http://www.augustamuseum.org/
3.  12 bands of Christmas:  Local musicians perform a Christmas concert and sell CD's to benefit the pediatric cancer patients through monetary donations and the healing power of music.  This year 12Bands has partnered with the City of Augusta to become part of the Christmas Tree Light Up Spectacular and Parade.  There will be a parade, fireworks, Santa, tree lighting and vendors.  http://www.12bandsofchristmas.org/
4.  Fort Gordon Dinner Theater:  the actors of the Ft Gordon Dinner Theater normally put on a holiday production.  This year the show is Miracle on South Division Street.  It is open to the public but tickets do sell out fast. http://www.fortgordon.com/theatre.php
This is just a taste of some of the fun holiday offerings around Augusta.  So whether you and your family want to just stay indoors and relax or explore this area, Augusta always has lots of fun events happening around town!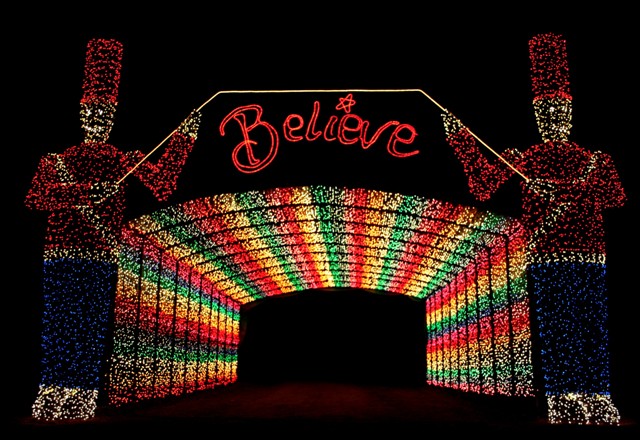 13